Tired of carrying your basic blue and black handbag every day?
To match your multi-colored purses with your favorite outfits, simply select a complementary handbag hue that will make your outfit pop for work or the weekend.
Black and White Outfits
You can mix a patterned purse with a black, red or white outfit – as long as the printed bag and the clothing both share the same color palette.
For example, when wearing a black dress and black high-heels, carry leopard or zebra printed purses featuring black, white, cream and khaki tones.
Or if you prefer a solid-colored or printed handbag, carry a red, yellow, pink, baby blue or orange handbag for an unexpected pop of color.
Brown, Cream and Navy Colored Outfits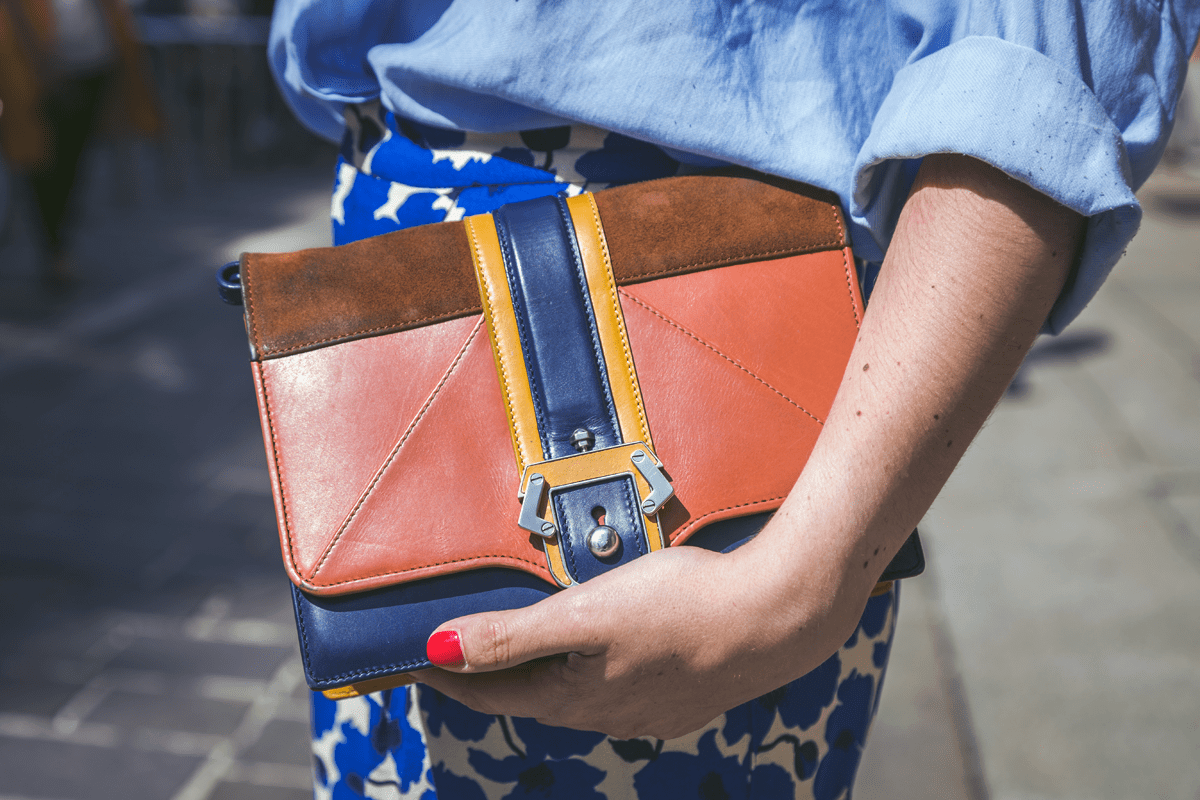 On the days of the week when you need a neutral color and are tired of wearing black, varying shades of brown and blue are the perfect ebony substitutes.
For work, match these fail-safe colors with yellow, green and purple-colored handbags.
In the spring, your graphic navy and blue striped tops and dresses look their best when paired with a turquoise or kelly green straw handbag and brown slacks or with a red leather bag and jeans for a nautical look.
Pastel-Colored Outfits
Want to look fresh and fabulous for spring?
Wear pastel hues such as light blue, lavender, pale pink and lime green. Pair these pretty feminine colors with taupe, white, camel and charcoal gray handbags.
If you are mixing a pink pair of pants and a green blouse for an evening out with friends, carry a small eggshell or a metallic silver handbag to balance the pastel pairing beautifully.
Jewel-Toned Outfits
When paired with your lightweight green, blue, turquoise and purple-colored silk and cotton fabrics, neutral-colored handbags such as brown, cream and charcoal gray help your wardrobe transition into fall easily.
Add flair to a purple, fuschia pink or green silk skirt with a gray suede clutch and metallic platform pumps for work. Or take your evening outfit up a notch with a sequin and jewel-encrusted purse.
Opt for a statement printed scarf featuring gray, green and silver to complement your jewel-tones without overpowering your brightly-colored outfits.